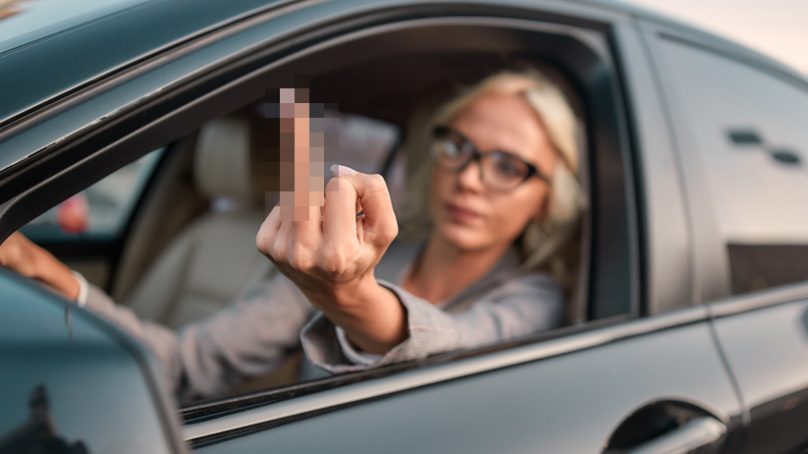 Last updated:
We are independent and we need help to keep the industry thriving. News is important during the COVID-19 Pandemic; it can be informative especially during the toughest times of all. For us, there is a need to speed up so we can inform and share what matters faster. You can help with the progress by donating to us.
Make a donation
Finder's new research study has revealed that New Zealand drivers see more 'red' behind the wheel.
The study consisted of 1,501 drivers from ages 18 and above. It revealed that 85% of them fell victim to a road rage incident within the last ten years.
Almost 2 in 3 New Zealanders have been tailgated. Tailgating is one of Kiwis' main offences behind the wheel, 64%, followed by another driver blasting their horn 60%.
Over 40% of drivers had been sworn or shout at on the roads why another driver purposely cut off 38%. The 38% said that another driver gave them the finger while 5% have been attacked or injured by another driver.
352 road fatalities were recorded during the year 2019, and 14,742 injuries were reported according to the Ministry of Transport data statistics.
Finder's Publisher Kevin McHugh has urged drivers to keep their cool behind the wheel.
"Road rage can result in an accident if drivers act rashly – it's important to keep calm and avoid taking your emotions out on other people. It's normal to get frustrated occasionally when out on the road, especially if another driver's actions are selfish, frustrating or downright dangerous," McHugh said.
"But things like tailgating or deliberately cutting other people off can put your own life and the lives of others at risk. You don't want to end up making a heat-of-the-moment decision that results in lifelong consequences."
It was stated that millennials have been most likely (88%) to have come across aggressive behaviour from other drivers. 86% of Gen X, as followed, was reported.
"Most insurers won't cover you if you fail to take reasonable precautions to prevent an accident from occurring," McHugh said.
"So if you deliberately cut another driver off and they crash into you, or you run up the back of someone after tailgating them, you may be liable to pay for the damages yourself. You may also be charged for negligent or reckless driving and end up having to go to court."
"The consequences of road rage can be dangerous and expensive. You don't want a split-second decision to have lifelong consequences."
Image: Shutterstock.com
If you liked this publication, please consider donating to support thisquality being independent. Protect trustworthy news from official Government newswires and voices inside local communities. Invest in a range of interesting fields of storyful perspectives that matter.
Donate here