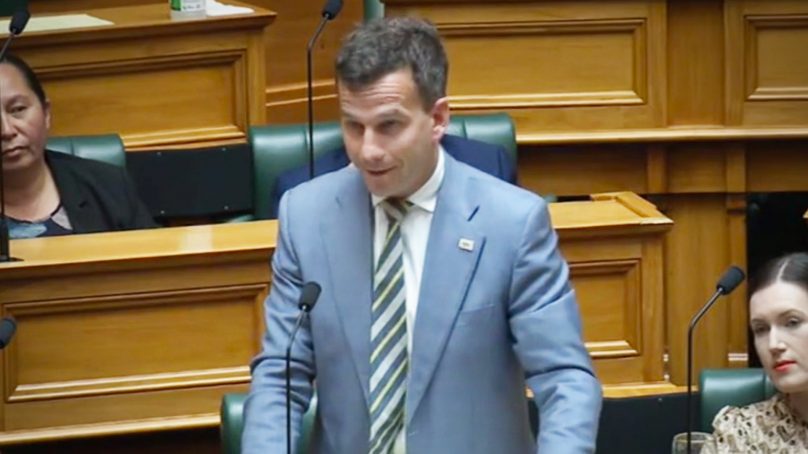 Last updated:
Learn our story about how we are independent and what is needed to keep thisquality operating. You might be able to donate to us so we can inform and share what matters faster.
Learn More
ACT Party Leader David Seymour claims advice from the Ministry of Education is discouraging kids from bringing their own lunches to school.
On the Ministry of Education's website, it gives teachers advice to create roughly ten to fifteen minutes for eating of provided lunches pre-prepared by the Government.
Students' food which was made at home upon the advice says it should stay in their bags.
"Advice from the Ministry of Education shows that kids who bring their lunches from home are being discouraged from eating them," said Mr Seymour.
"This kind of treatment punishes students and parents who have taken personal responsibility for providing their own lunch. It's just mean to leave kids sitting there at lunchtime waiting to eat their own food."
"Not all students need lunches provided by the state."
Mr Seymour has questioned why kids whose parents can afford to provide lunch have gone to the trouble of making it have to sit and wait while other kids eat in front of them.
Timings between breaks for kids to eat the lunches states 'healthy food tastes better if you are hungry', meaning that an appropriate time can be chosen to allow staff and ākonga to benefit from.
"The advice says [to] Encourage ākonga to try new foods and praise students for their efforts – remember it can take between five and 15 exposures to learn to like a food," Mr Seymour said.
"Children aren't stupid. They either like something, or they don't. If these lunches are so terrible that kids have to try them 15 times, there's probably a problem with what's in them."
The Party believes that a good public policy should be detailed about what exact problem is attempting to be solved instead of throwing taxpayer's money away.
It was suggested that work needs to be done to determine how many lunches are going to waste and why.
Image: SUPPLIED/Parliament TV [Not exact dated]
Have time to spare? If you liked this publication, please learn our story to support thisquality. Fund trustworthy news coming from official Government newswires and local voices inside communities.
Contribute