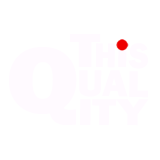 Advertise with thisquality
for business opportunities.
Having trouble? email: advertising@thisquality.com
Your inquiry can count on us:
If you are looking for a website to advertise your product or business on but do not know where to start, thisquality has you sorted and hooked up with a range of advertising opportunities that can get your name known.
Advertising eligibility:
Advertisers deserve the right to get their product or business known to a growing audience without limitations.
We can help grow your entity:
thisquality can do a lot to make your ends meet and drive impressions and opportunities towards your product or business.
Third-party partnerships:
Third-party entities want to go further in reaching their goals - A broad range of options, including priority content and curation, are available at request.
No lock-in contracts, you matter:
When an entity partners up with thisquality for advertising opportunities, they are not locked in and can leave or stop payments at any time, with an agreed notice.
Flexible pricing:
Pricing that thisquality sets for advertising spaces fits your entity needs at a cheap reliable price point.
Types of advertising thisquality offers:
thisquality has many advertising types ranging from sidebar adspace, newswire adspace to post content adspace.
*Average cost: $10 - $75 /w (+ 15% GST)
View our Media Toolkit:
Take a look at our gained impressions, unique page views, and other statistics.
Sponsored publications and video content:
Coming soon.
*Average cost per agreement: $95 - $250 (+ 15% GST)