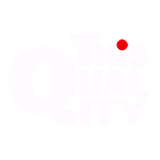 Advertise with thisquality
Be seen by 32,000+ New Zealanders every month
Opportunities are endless with thisquality Ltd:

So, are you looking for a website to advertise your product or business on but don't know where to start? thisquality Ltd has you sorted and hooked up with a range of advertising opportunities that can get your name known.
How thisquality Ltd can grow your entity:
To get to know you and your entity further, we would love to chat and discuss on the topic of what we at thisquality Ltd can do for you to make your ends meet and drive impressions and opportunities for your product or business.
No lock-in contracts, it's your choice:
When partnering with thisquality Ltd for advertising opportunities, you're not locked in and can leave or stop payments at any time, with notice, if your ends are met and you are happy with fantastic advertising results on our platform.
Specific types of advertising thisquality do:
thisquality has a range of advertising types including ad boxes in content, sidebars or top bar positions, to see all advertising types click here.
[in development]
How to see impression statistics:
Seeing impressions, unique impressions, and other statistics is easy, click here to see the page showing all data on average per month.
[in development]
Third-party partnerships:
If you are a third-party entity and want to go further with thisquality Ltd - A broad range of options, including priority content and curation, are available.
Flexible pricing:
Pricing that thisquality Ltd sets for advertising spaces fits your entity needs, especually during COVID-19 where money is a valuable asset.