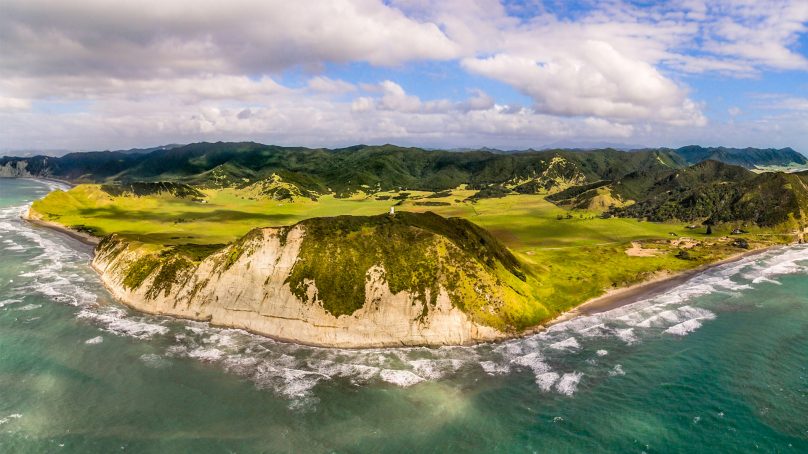 Last updated:
We are independent and we need help to keep the industry thriving. News is important during the COVID-19 Pandemic; it can be informative especially during the toughest times of all. For us, there is a need to speed up so we can inform and share what matters faster. You can help with the progress by donating to us.
Make a donation
New Zealand's East Coast has experienced a grudgingly amount of aftershocks following large magnitude earthquakes yesterday.
Starting as a 'severe' magnitude 7.1 shake, striking at 2:27 am on Friday morning, all of the North Island and parts of the Northern South Island area felt the quake. Over 50,000 people reported feeling it, according to GeoNet.
Throughout the day yesterday, many aftershocks had awoken the region.
Overnight a larger series of aftershocks continued ranging from magnitude(s) 4.0 up to 5.6 east of Te Araroa in the Gisborne region.
Source: CC/ Gina Pewhairangi
A Tsunami Warning was issued after a magnitude 8.1 earthquake struck near the Kermadec Islands at around 8:28 am.
People that live near coastal areas were told to evacuate immediately as a precaution.
Later, a surge of water from the ocean was captured on camera in Tokomaru Bay.
Source: CC/ Bay of Plenty Civil Defence
The Warning was cancelled and people who evacuated were told they could go home, but not go near beaches.
GeoNet reports that for the next 30 days, it is likely-said that more will occur in smaller margins.
Image: Coupek Martin [Aerial panorama view of the easternmost point of the main islands of New Zealand, East Cape Lighthouse, North Island.]
If you liked this publication, please consider donating to support thisquality being independent. Protect trustworthy news from official Government newswires and voices inside local communities. Invest in a range of interesting fields of storyful perspectives that matter.
Donate here