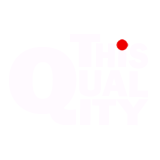 What is ATTICA? (Attica Project)


ATTICA is a partnership with thisqulity under third-party Electoral Commission rules providing social media management services, unique news and ORIGINALS content exclusive to thisquality.


The partnership is aiming at changing the political spectrum and world for New Zealand without being biased.
Who is ATTICA?
ATTICA will defend communities from the harms of neoliberalism and provide a genuine grassroots alternative to it.


ATTICA will restore governance that serves the needs of the many, promoting ideals and legislation that creates a sustainable economy through localism and ecological health.


They are also looking into affordable nutrient-dense food, a safe home, body sovereignty, freedom of choice, freedom of information and speed, high-quality education and opportunity for all.
How will thisquality help change politics?

thisquality aims at partnering with REAL genuine people behind politics that have knowledge about all sorts of topics like the environment, economy and education.

thisquality aims to work with ATTICA and share valuable knowledge that can potentially make a change for New Zealanders bringing back non-biased news and media regulations.
Find out more information about ATTICA PROJECT:
Visit the ATTICA website.

The ATTICA PROJECT aims to fix the political spectrum without being biased and without formal ego to boost gains. Information shared, announced or covered from
thisquality as a third-party contractor with ATTICA PROJECT Candidates, Members or specialties will never be biased.


thisquality will provide a platform and in no way will ATTICA PROJECT be favoured towards news coverage. You can read the Privacy at thisquality for more information on how we share info with ATTICA PROJECT.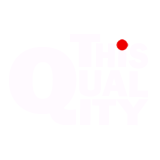 on Authorised by Michael Kay, 58 Gleeson Rd, Manakau on behalf of ATTICA