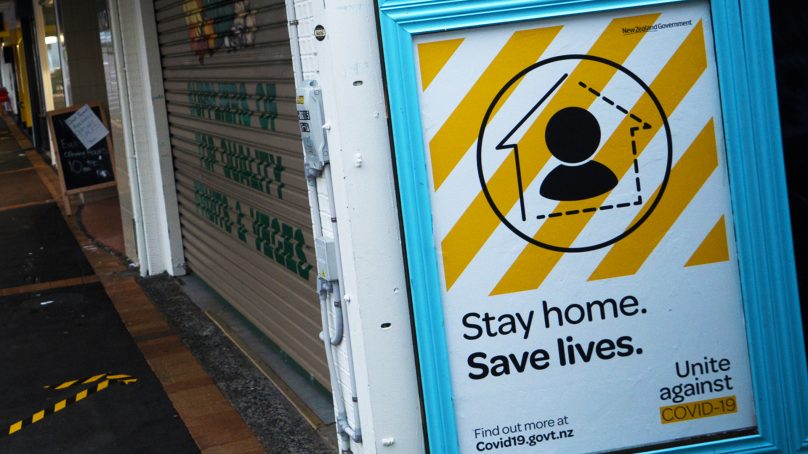 Last Updated:
- No Author? Please read our Author name suppression policy for more information by clicking here.
Do you have a story? send newstips to [email protected]
Do you believe in independent owned news? please help us keep the independent industry alive by contributing for as little as $5 /mo
Donate
Auckland has moved to COVID-19 Alert Level 2 which went into effect at 11:59 pm on Wednesday, February 17. The rest of New Zealand moved to Level 1.
Within the whole country, face masks must be worn on all public transport. The restrictions will remain until Monday where Cabinet will further review if any other changes need to be made.
Risk of community transmission from the virus is low, but it could pose further risks if it is not fully contained due to more prominent Variants.
Workplaces and schools will be allowed to operate as usual while travel will no longer be restricted. It is recommended that when someone does travel, they should keep good hygiene management and practice social distancing within the public space.
Social gatherings are limited to no more than 100 people at a time — this includes weddings, birthdays, funerals, tangihanga and church services.
Health officials are recommending social event holders keep records of close contacts to prevent the virus from spreading if it may arise.
Businesses will be allowed to reopen, but public health guidelines must be followed; that is physical distancing, record-keeping and number capping at 100.
Stay home if you happen to become sick. Use the NZ COVID tracer app to scan everywhere and turn Bluetooth tracking on, wear masks on public transport, on flights and anywhere else where it is difficult to keep a distance from others.
Continue to wash hands often and thoroughly.
These are the steps that have been given to thisquality by health departments who are keeping New Zealanders safe and protected from COVID-19.
Image: Chameleon Pictures
If you enjoyed this article, please consider donating today to support thisquality in producing trustworthy independent owned news.
Donate now