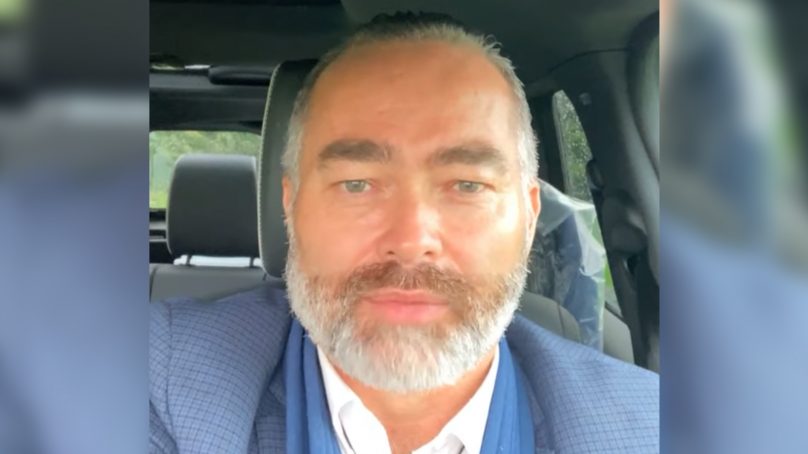 Last updated:
We are independent and we need help to keep the industry thriving. News is important during the COVID-19 Pandemic; it can be informative especially during the toughest times of all. For us, there is a need to speed up so we can inform and share what matters faster. You can help with the progress by donating to us.
Make a donation
Wikipedia edits have added an independent investigation that was made possible by thisquality about Conspiracy Theorist Billy Te Kahika's alleged $200,000 business loan fraud.
The fraud involves an independent investigation into the spending of money given to Mr Kahika by an investor. Money given was supposed to be used for a homeless housing project in Northland, to turn around the housing crisis that New Zealand faced.
Instead of spending the money on the intended project, it was spent on a New Zealand Public Party's political movement before combining with Advance NZ.
Out of the $200,000 a purchase was also made of a $160,000 2020 Land Rover Discovery.
Mr Kahika bought the Land Rover at Archibald & Shorter in Greenlane, Auckland. A luxury vehicle dealer.
The money was not meant to be spent on the Land Rover or political movement, known as the 'bogus freedom movement' that had conned many thousands into donating money depleting their bank accounts for nothing in return.
Producer for Mr Kahika, also known as a Conspiracy Theorist, Vinny Eastwood, received a camera from the investor worth $4,700.
The purpose of the camera being sent to Mr Eastwood was to film the homeless crisis in Northland.
Launching the project, it was intended to open exploration into new housing developments with advertisements promoting the idea that there was a solution.
During a debate in 2020's General Elections for the Northland seat on Hui (Newshub), Mr Kahika confirmed that he was developing a housing project describing the situation in Te Taitokerau as third world status.
"You have got to give people hope. You got to give them a pathway to a career, you've got to give them a pathway to hope and development on an economic basis and I would challenge that Labour have failed miserably with the kāinga ora programme, with the KiwiBuild programme," Mr Kahika said.
"Six thousand houses in almost three years is a long way to ten thousand a year. I developed my own properties. I build houses. I know what the problems are, I know what the red tape is."
"This Government has not got rid of that red tape, and we need to build houses, we need to release land, and we need to work with whanau so that they can own their houses."
The investor wrote to thisquality stating that Mr Eastwood, in connection with Mr Kahika, did not film or highlight the crisis.
"Mr Eastwood has not filmed the housing crisis or highlighted the homeless or even interviewed anyone about the crisis using the camera that I purchased for them, not a single mention in six months," they said.
"One month after giving the investment money [up to $200k] that Mr Kahika confirmed to him that his IBC business failed, but he did not return any of the goods purchased or settled any of his business loan obligations to me."
On February 19, 2021; thisquality revealed that Mr Kahika admitted to a Stuff Journalist that he was under investigation for the $200,000 business loan fraud.
Questions by the reporter were raised about him being involved in an active investigation; it is the reason why he cannot speak about it. He also said that the claims are not 'completely untrue' in his own live stream video.
In an attempt to damage control while quitting the bogus freedom movement Mr Kahika says that the investor, not himself, is under criminal investigation implying that he's the victim. If the investor were under criminal investigation, Mr Kahika would not have been given such a large sum of money.
Documents leaked and obtained by thisquality shows a fake business (IBC Construction Limited) was set up on August 28, 2020, by Mr Kahika under a person he worked with. Unfortunately, thisquality cannot legally reveal the name due to liabilities, but the purpose was to obtain the $200,000 from the investor.
The company was not registered nor completed and registration expired on September 25 of 2020. It lead to the investor sending them the money with trust that the housing development would happen, however, nothing did.
According to comments obtained by thisquality from the investor, they'd described the whole situation around Mr Kahika and Mr Eastwood's financial ties as 'rather unethical' and to be a 'pattern of deceit' in the public arena.
Image: SUPPLIED
If you liked this publication, please consider donating to support thisquality being independent. Protect trustworthy news from official Government newswires and voices inside local communities. Invest in a range of interesting fields of storyful perspectives that matter.
Donate here