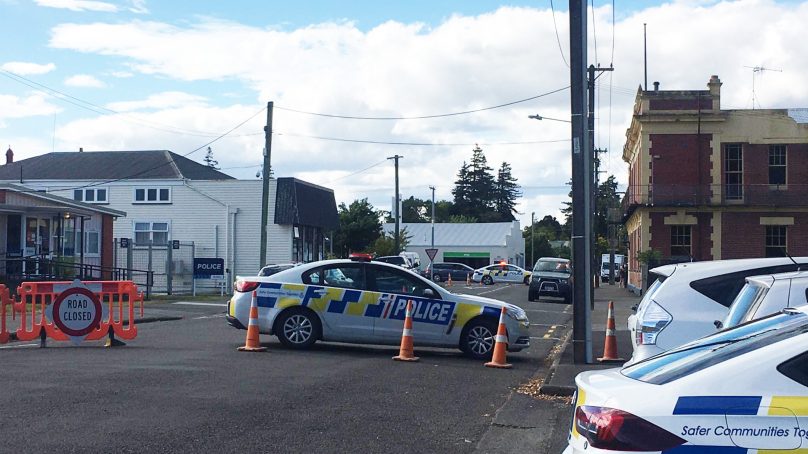 Last updated:
We are independent and we need help to keep the industry thriving. News is important during the COVID-19 Pandemic; it can be informative especially during the toughest times of all. For us, there is a need to speed up so we can inform and share what matters faster. You can help with the progress by donating to us.
Make a donation
A bomb was planted on the back of a truck outside of Marton Police Station on Stewart Street.
thisquality understands, according to news tip reports, that a person found the bomb on the back of their truck and drove 50 kilometres from outside of town into town, to the Station at around 1:30 pm for safety reasons.
"A person has reported to the Marton Police station in Stewart Street with what appears to be explosives which they located elsewhere," Police said to thisquality.
Bystander Kendall James said to thisquality that he was walking into town when he noticed police units parked on the main road with their lights flashing.
Do you know more? Send Police, Crime and EMS information, footage or photos to [email protected]
"I noticed small congregations of people in [the] town where other police had blocked roads off that access to Stewart Street," said Kendall James. "I asked [them] on the corner; [on] what's happening? Their response was a 'bomb threat' [that] they have been evacuated," he added.
Source: CC/ Kendall James
Kendall also said to thisquality that after speaking to an officer, units were called in from Hunterville to assist.
Surrounding businesses were told to evacuate, and a perimeter of cordons was put in place on Stewart Street from Morris Street to High Street.
Marton School went into lockdown following the bomb threat at around 2:30 pm.
Police said to thisquality that The New Zealand Defence Force Explosive Ordnance Disposal Team was en-route to assist. They had travelled up from Wellington to further investigate the bomb and destroy it.
People were being asked to avoid the area.
Cordon restrictions were lifted at around 5:30 pm.
Image: Kendall James
If you liked this publication, please consider donating to support thisquality being independent. Protect trustworthy news from official Government newswires and voices inside local communities. Invest in a range of interesting fields of storyful perspectives that matter.
Donate here