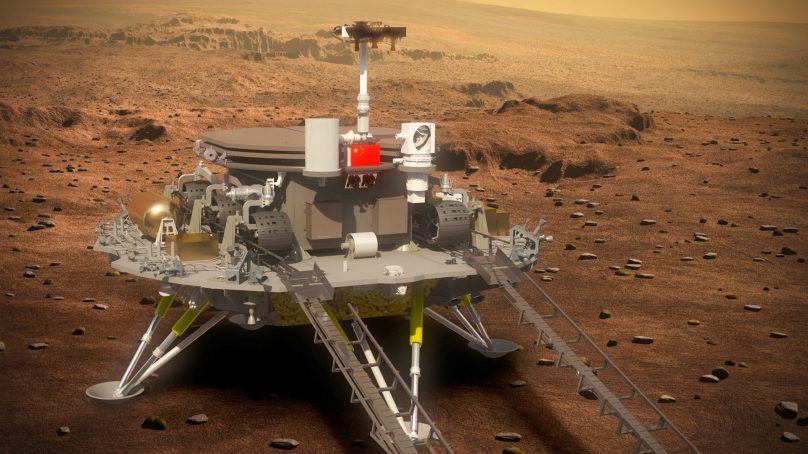 Last updated:
Learn our story about how we are independent and what is needed to keep thisquality operating. You might be able to donate to us so we can inform and share what matters faster.
Learn More
According to the official Xinhua News Agency, China's Zhurong Rover inside the Tianwen-1 Probe has reportedly landed on the surface of Mars in the Utopia Planitia region on Saturday, citing the China National Space Administration.
It is the first Mars landing for China, which launched inside China's largest heavy-lift carrier rocket Long March 5, on July 23, 2020, from Wenchang's Spacecraft Launch Site in Hainan Province.
The Rover will stay inside the Probe for at least a few days minimum for diagnostic testing before it will roll down a ramp to explore the region.
It will conduct scientific exploration for a lifespan of at least ninety Martian days, which is around three months on Earth.
From the geological structure to soil characteristics and how icy surface water is formed on the red planet.
Other means of studies will be conducted, such as surface material composition, surface climate and the environment.
This landing will put China second on the list of successfully landing rovers on Mars, which only the United States could previously accomplish.
The United States has accomplished nine successful landings since 1976. The Soviet Union had landed on the planet in 1971, but abruptly, the mission was canned after transmission of information stopped working.
Recently, NASA landed its Perseverance Rover with a Tiny helicopter called Ingenuity which has successfully flown in the thin atmosphere in February of this year. Both currently exploring and making new scientific discoveries.
Image: SUPPLIED/CNSA via AP
Have time to spare? If you liked this publication, please learn our story to support thisquality. Fund trustworthy news coming from official Government newswires and local voices inside communities.
Contribute