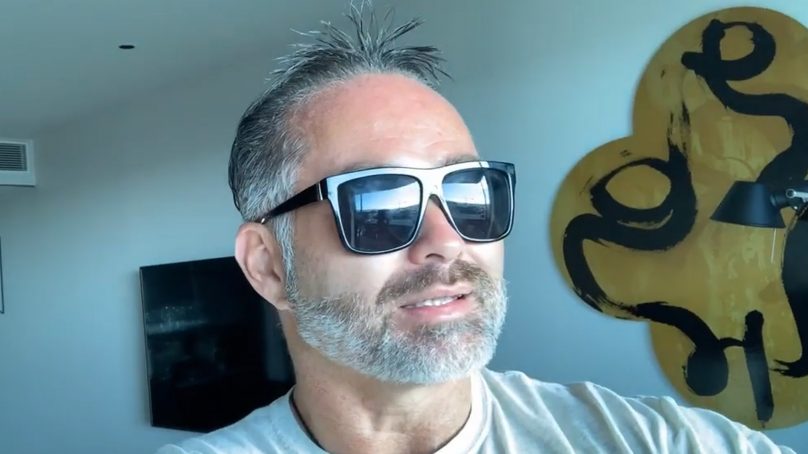 Last updated:
We are independent and we need help to keep the industry thriving. News is important during the COVID-19 Pandemic; it can be informative especially during the toughest times of all. For us, there is a need to speed up so we can inform and share what matters faster. You can help with the progress by donating to us.
Make a donation
Conspiracy Theorist Billy Te Kahika has been banned for three days from live streaming on Facebook.
The ban follows misinformation being spread about COVID-19 from a live stream posted on February 22.
For the last year, he created content that misleads viewers, saying the COVID-19 Pandemic is a 'scam' or 'lie' on many occasions.
The tech giant does not allow false information that can cause harm because It discourages people from seeking their local GP about Vaccines to get the right information.
Mr Kahika quit his bogus 'Freedom Party' on February 19, leaving his beloved fans at a loss for words on what he would do next,
It wouldn't be guessed enough that spreading misinformation is the big ambition to continue as an 'activist' hoping to hold 'Dr Doomfield' (Dr Ashley Bloomfield) to account for handling a Pandemic properly.
The-now-activist has spread false claims that PCR swabs contain nanotechnology to track every New Zealander that participates as part of a global surveillance programme.
Scaremongering his misinformed followers; consisted of the Government 'planning' a lockdown on January 15, but it did not happen.
It went to the extent of telling people to go panic shopping 'calmly' over a Community Case of COVID-19 on January 24 (25) in Auckland. The case was contained, and it did not spread further into the wider community.
Mr Kahika is involved in an alleged business loan fraud by an investor valued at $200,000 for a Northland 'homeless' housing project.
A luxury purchase was made of a $160,000 2020 Land Rover Discovery out of the business loan instead of the housing project he was meant to pursue in promoting the third-world housing system in order to build better homes.
Producer of Mr Kahika, who goes by the title of another Conspiracy Theorist named Vinny Eastwood, was allegedly involved in a $4,699 camera scam purchased by the investor involved.
The camera was sent to him meant to be used for filming the homeless project in-connection with Mr Kahika's fraudulent IBC (Indigenous Business Consultants) company.
Image: SUPPLIED/Facebook
If you liked this publication, please consider donating to support thisquality being independent. Protect trustworthy news from official Government newswires and voices inside local communities. Invest in a range of interesting fields of storyful perspectives that matter.
Donate here