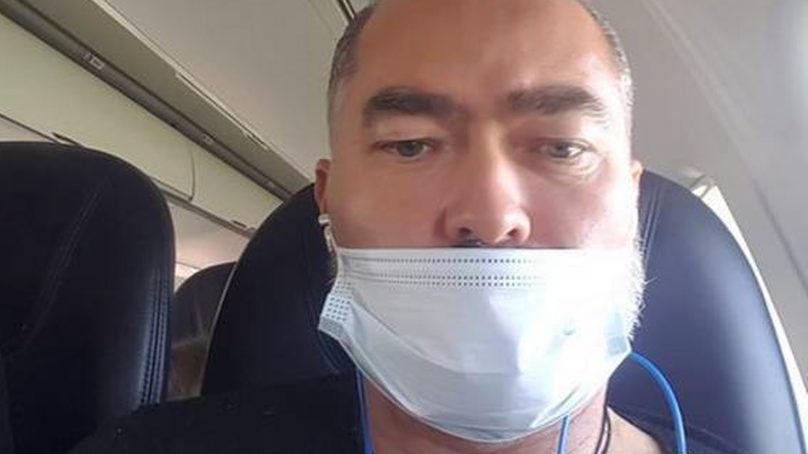 Last updated:
Learn our story about how we are independent and what is needed to keep thisquality operating. You might be able to donate to us so we can inform and share what matters faster.
Learn More
Conspiracy Theorist Billy Te Kahika said he is quitting politics. For good. However, he wants to continue spreading misinformation.
Mr Kahika shut down his party that failed and never existed or registered with the Electoral Commission, called New Zealand Public[party] (as of recent known by the name of New Zealand Freedom Party) after getting 1% in the 2020 General Elections. Around 28,000 votes were counted.
New Zealand Public Party formed with Advance New Zealand Party, run by ex. National MP Jami-Lee Ross for a brief period in an attempt to try and boost votes. The umbrella later disconnected over drama.
He has consisted of creating content that misleads viewers into thinking the virus is a 'scam' or 'lie' and that people should not get tested for COVID-19 by spreading false claims that PCR swabs contain nanotechnology to track everyone that participates as part of a global surveillance programme.
The continuation of spreading misinformation consists of informing viewers not to take the COVID-19 Vaccine over false claims that if one takes the Vaccine, it would 'track them' — Mr Kahika does not broadcast informed decisions to viewers by telling them to consult with their GP before getting the Vaccine first.
He claimed that there was going to be a 'planned' lockdown by the Government on January 15 — it did not happen. Further telling viewers to go panic shopping 'calmly' over a Community Case of COVID-19 on January 24 (25 LIVE) in Auckland that was completely contained without further spread.
False claims were made that media were releasing COVID-19 updates at 1 am in the morning, thisquality corrections him.
Mr Kahika is involved in an alleged business loan fraud by an investor valued at $200,000 for a Northland 'homeless' housing project, which never happened. A luxury purchase was made of a $160,000 2020 Land Rover Discovery out of the business loan instead.
Conspiracy Theorist Vinny Eastwood was allegedly involved in a $4,699 camera scam purchased by the investor involved; it was sent to him to be used for filming homeless in Northland in-connection with Mr Kahika's IBC (Indigenous Business Consultants) 'housing project'.
Misinformation includes himself saying that he was 'banned' and 'removed' from Te Tii Waitangi Marae over attempts to take control of a make-belief He Whakaputanga me te Tiriti following a Kaeo Office video statement.
Image: SUPPLIED
Have time to spare? If you liked this publication, please learn our story to support thisquality. Fund trustworthy news coming from official Government newswires and local voices inside communities.
Contribute