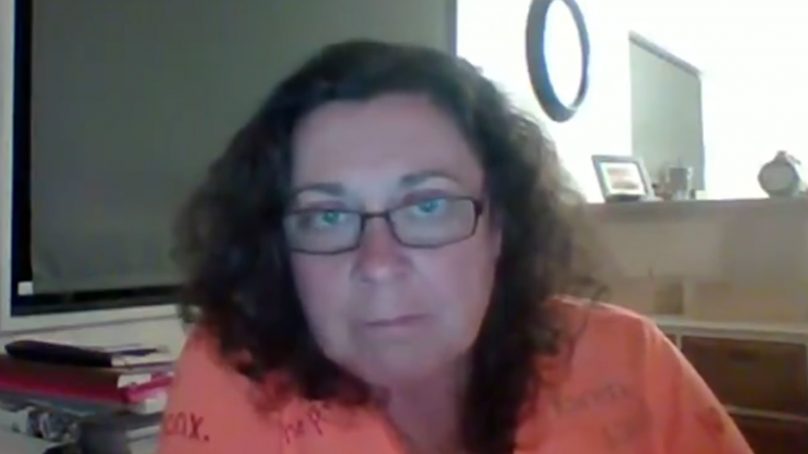 Last updated:
We are independent and we need help to keep the industry thriving. News is important during the COVID-19 Pandemic; it can be informative especially during the toughest times of all. For us, there is a need to speed up so we can inform and share what matters faster. You can help with the progress by donating to us.
Make a donation
Conspiracy Theorist Karen Brewer was banned from YouTube after spreading misinformation about a worldwide Pandemic. Facebook page Debunking Conspiracies Aotearoa made a Facebook post discovering and confirming the ban.
The YouTube career of Ms Brewer consisted of creating weird videos within her world of spreading unclassed claims about COVID-19 testing, Vaccines and Alert Level Lockdowns.
The channel called 'Bush Telegraph with Karen Brewer' had over 9,000 subscribers, where videos gained over a thousand views within a day.
One video published by Ms Brewer was a banging 'pots and pans' protest informing viewers to make a lot of noise on their front lawns in hopes to annoy neighbours, disturbing the peace.
It was in response to one COVID-19 Community Case and a temporary three-day lockdown to prevent the spread of potential B.1.1.7 and UK Variants in the community as they are more transmissible.
Ms Brewer published an extensive concourse of videos with Australian woman Lucinda Baulch, who stayed in managed isolation for 28 days because she refused to take any test. Conspiracy Theories were linked to most videos regarding the Pandemic and Managed Isolation Facilities, calling them 'detention centres' — who would of thought.
Image: SUPPLIED
If you liked this publication, please consider donating to support thisquality being independent. Protect trustworthy news from official Government newswires and voices inside local communities. Invest in a range of interesting fields of storyful perspectives that matter.
Donate here