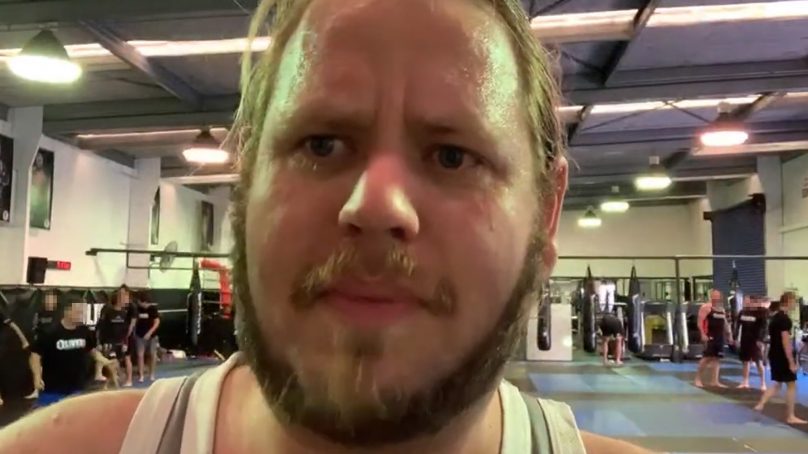 Last updated:
Learn our story about how we are independent and what is needed to keep thisquality operating. You might be able to donate to us so we can inform and share what matters faster.
Learn More
Conspiracy Theorist Vinny Eastwood has announced that his YouTube channel gained two strikes in violation of the company's Community Guidelines while Patreon has had enough, banning him for good.
Mr Eastwood spreads misinformation to over 50,000 YouTube subscribers stating that COVID-19 (Coronavirus) is a hoax by calling the worldwide Pandemic a scam.
He works alongside Conspiracy Theorist Billy Te Kahika on the show called 'TK Tuesdays/Bad News', spreading misinformation that vaccines track people.
Mr Eastwood was banned from YouTube for a week on February 14 over spreading misinformation about COVID-19. He claims there have been 'targeted' attacks by tech companies when in-fact, misinformation is the cause.
"They took out my Patreon account today AND the main youtube channel after just one day back," said Mr Eastwood.
The recent strike on YouTube and the ban on Patreon wiped out almost all income he received to create misinformed livestreams to thousands of viewers.
"If there's one more strike on my channel all 20,000 hours of content and 14 years of work will be GONE!," said Mr Eastwood.
A backup channel under the same name is still operating and spreading misinformation with fewer subscribers. YouTube typically bans all accounts associated if an evasion happens to occur, or if reported.
The known Conspiracy Theorist called thisquality a non-credible news organisation by spreading baseless claims that it was paid for by the Government.
Founder Sam Hudson called him on February 10 to find out more about a $4,700 Sony camera that was loaned to him by an investor following $200,000 business loan fraud 'housing development' project with Mr Kahika.
Image: SUPPLIED
Have time to spare? If you liked this publication, please learn our story to support thisquality. Fund trustworthy news coming from official Government newswires and local voices inside communities.
Contribute