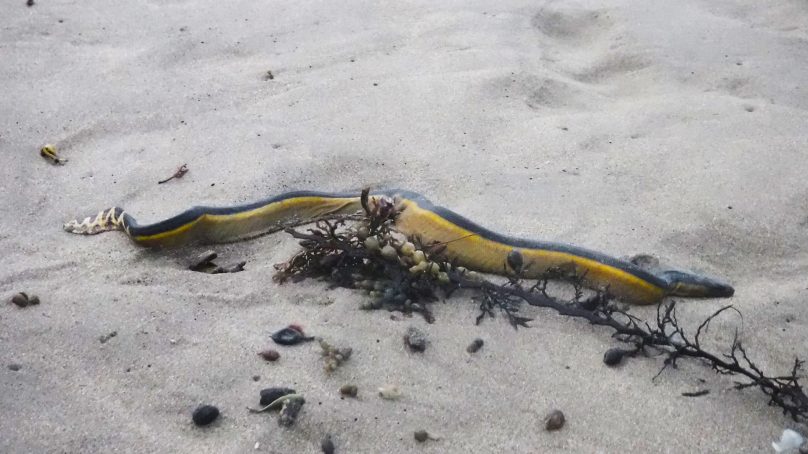 Last updated:
Learn our story about how we are independent and what is needed to keep thisquality operating. You might be able to donate to us so we can inform and share what matters faster.
Learn More
A deadly yellow-bellied sea snake arrived ashore at Woolleys Bay on the Tutukaka Coast in Northland.
It was found during the weekend 'alive and wriggling' by Gareth Fielder.
The snake species is highly venomous but they are docile creatures and can arrive naturally from time to time by ocean currents.
Source: CC/ Facebook - Gareth Fielder
About six to ten are sighted each year, often around the northeastern coast of the North Island.
The snakes have been found to move as far South as the Cook Strait.
Source: CC/ Facebook - Samantha Cooper
This is the second one to be found after the first had been seen more than a week ago on Tokerau Beach in Doubtless Bay by Samantha Cooper.
It is illegal to kill or harass a sea snake or possess one or any part of one without a permit. People should also not handle them as their toxin is highly dangerous.
If you see a snake, it is recommended to call the Department of Conservation on 0800 DOC HOT.
Image: SUPPLIED/Gareth Fielder
Have time to spare? If you liked this publication, please learn our story to support thisquality. Fund trustworthy news coming from official Government newswires and local voices inside communities.
Contribute