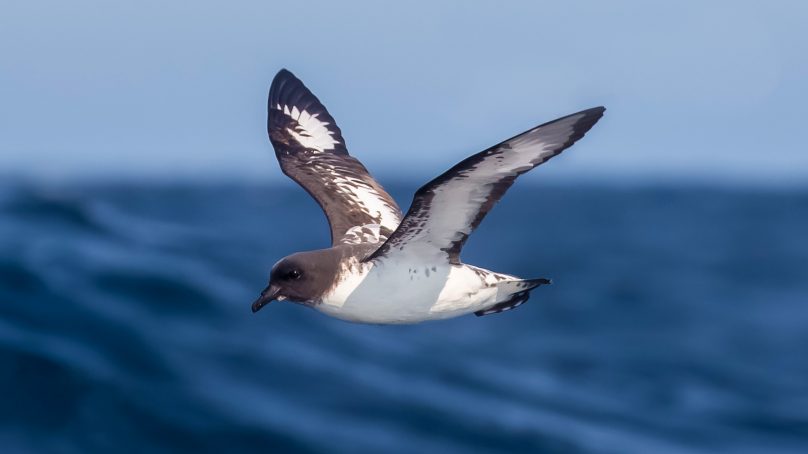 Last updated:
We are independent and we need help to keep the industry thriving. News is important during the COVID-19 Pandemic; it can be informative especially during the toughest times of all. For us, there is a need to speed up so we can inform and share what matters faster. You can help with the progress by donating to us.
Make a donation
Critically endangered diving petrels are much needed to be protected, according to the Department of Conservation.
Bright lights from vessels out at sea and surrounding breeding grounds, from conservation management on land, could pose a risk to the endangered Penguins.
They were mostly found widely in coastal dunes in the area of southern New Zealand, but predators have destroyed all breeding colonies. One only remains.
Only 194 to 208 adults are at a single breeding colony in Codfish Island's dunes near Stewart Island.
The Island has been predator-free since the early 2000s. Threats are dire for the species to survive as storms, climate change and competition with other diving petrels attend.
Lead author Johannes Fischer who has a PhD on these types of birds, says there is an insight into all threats affecting them. The study will invest time into finding out how offshore threats affect kuaka, as it has not been studied.
"These birds travel thousands of kilometres to their non-breeding grounds, where the birds then stop flying altogether and spend months on, or under, water, becoming basically tiny 'flying penguins," said Fischer.
"At their non-breeding distribution, these birds appear safe from adverse interactions with marine users. However, their breeding distribution overlaps considerably with vessels, including fishing vessels, so there may be some issues there."
Researchers recommended a list to lessen deck strikes to protect the species.
Consisting of: alerting marine users to the risks of spotlights and deck lighting systems, using black-out blinds, minimal external deck lighting, add protocols that can implement treatment and release of deck-struck birds and lastly keep a record of deck strikes.
"These recommendations could help protect these critically endangered taonga," says Fischer.
Image: SUPPLIED/Gettyimages
If you liked this publication, please consider donating to support thisquality being independent. Protect trustworthy news from official Government newswires and voices inside local communities. Invest in a range of interesting fields of storyful perspectives that matter.
Donate here