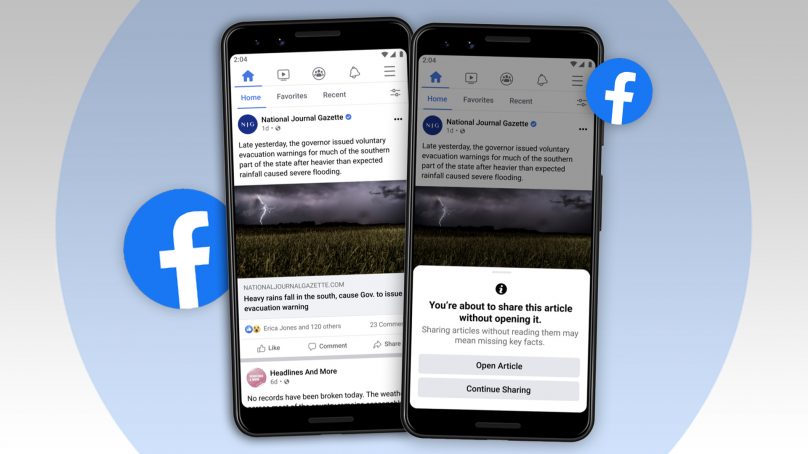 Last updated:
Learn our story about how we are independent and what is needed to keep thisquality operating. You might be able to donate to us so we can inform and share what matters faster.
Learn More
Facebook is testing a new pop-up feature starting from today. It will notify a user by telling them if they have not read an article before sharing.
Users will be asked if they want to share the article that they have not opened.
Two options will be available: to 'continue sharing' or 'open the article'.
The test is only being rolled out to about six per cent of Android device users worldwide, meaning not everyone gets to use it just yet.
Adding the pop-up will make people more informed about what they share to combat the spread of misinformation and conspiracy theories.
"You're about to share this article without opening it. Sharing articles without reading them may mean missing key facts," it reads.
Starting today, we're testing a way to promote more informed sharing of news articles. If you go to share a news article link you haven't opened, we'll show a prompt encouraging you to open it and read it, before sharing it with others. pic.twitter.com/brlMnlg6Qg

— Facebook Newsroom (@fbnewsroom) May 10, 2021
Image: SUPPLIED/Facebook
Have time to spare? If you liked this publication, please learn our story to support thisquality. Fund trustworthy news coming from official Government newswires and local voices inside communities.
Contribute