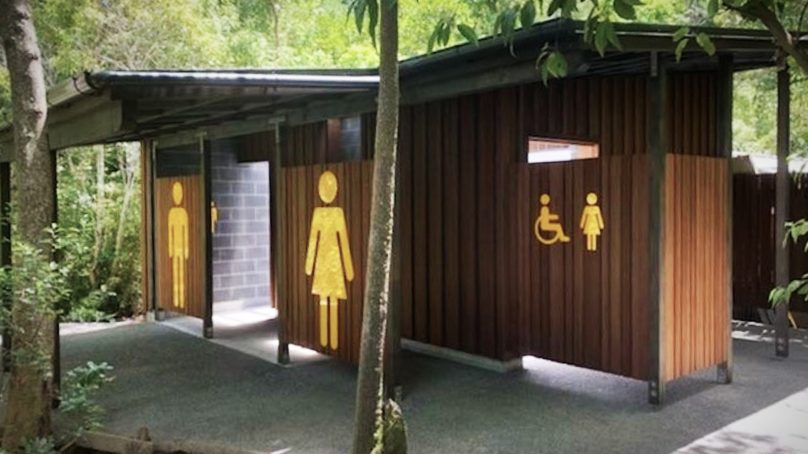 Last updated:
Learn our story about how we are independent and what is needed to keep thisquality operating. You might be able to donate to us so we can inform and share what matters faster.
Learn More
Marlborough District Council says their toilet upgrades are on a roll after a number of the district's dunnies have had a spruce up over the last six months.
The chain was pulled on aged restrooms last year, in fact; one of Marlborough's oldest in Seymour Square was also upgraded.
Work on the new high capacity and fully accessible toilet complex is set to be completed in a few more weeks.
Source: CC/ Newswire [Havelock SH6]
Council Parks and Open Spaces Officer Grahame Smail says the toilet block was fifty years old and come at a cost to maintain.
 "The new building will also provide a storage area for the special equipment used to maintain the memorial fountain and other aspects of the Seymour Square premier park space," Officer Smail said.
"These new facilities are a big improvement for our visitors and locals both aesthetically and in terms of accessibility for everyone."
The toilet upgrades are mostly co-funded by the Marlborough District Council and the Government's Tourism Infrastructure Fund.
Image: SUPPLIED/Newswire [License applicable – thisquality]
Have time to spare? If you liked this publication, please learn our story to support thisquality. Fund trustworthy news coming from official Government newswires and local voices inside communities.
Contribute