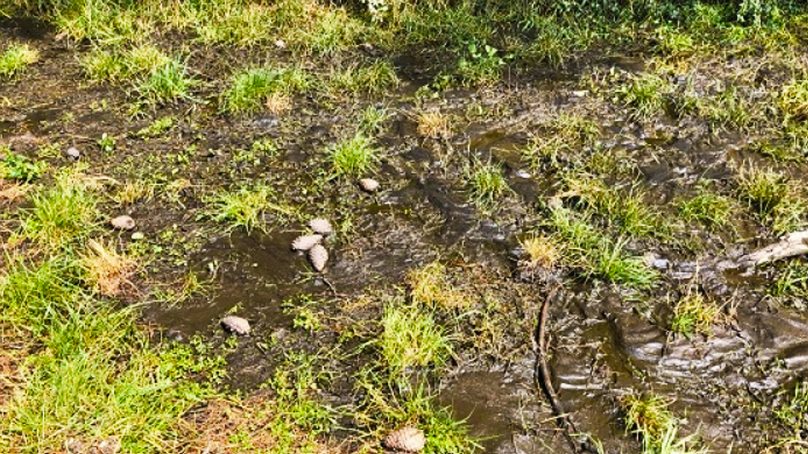 Last updated:
We are independent and we need help to keep the industry thriving. News is important during the COVID-19 Pandemic; it can be informative especially during the toughest times of all. For us, there is a need to speed up so we can inform and share what matters faster. You can help with the progress by donating to us.
Make a donation
On March 12, a Dairy Company based in Hawke's Bay was fined for illegal effluent discharge into a stream which made it turn green.
The fine given to Maxwell Farms Ltd totalled $48,750 after 80,000 litres of effluent was discharged.
The case was brought to the court by the Hawke's Bay Regional Council, where the company pleaded guilty in Hastings District Court to Judge Melinda Dickey, followed by sentencing.
On December 23 of 2019, a health warning was issued telling people not to swim in the river for about a week.
An acting farm manager was not properly trained in effluent management or using irrigators on the farm. It is understood that breaches were made of the resource consents.
The ammonia consistency in downstream sample levels was about ninety times higher than the guideline value.
Regional Council Group Manager Policy and Regulation, Katrina Brunton, says the Hawke's Bay community sent strong signals to the Regional Council.
"To uphold these values, we are committed to enforcing the rules to protect the health of our environment and our community. The penalties applied by the court should deter this type of offending," said Ms Brunton.
"The Tūtaekurī holds significant cultural value to local iwi and is used for recreational activities. This incident forced the closure of a popular swimming hole in the river for a week, which meant families were unable to enjoy using it over the summer holiday period."
Image: SUPPLIED/Hawkes Bay Regional Council
If you liked this publication, please consider donating to support thisquality being independent. Protect trustworthy news from official Government newswires and voices inside local communities. Invest in a range of interesting fields of storyful perspectives that matter.
Donate here