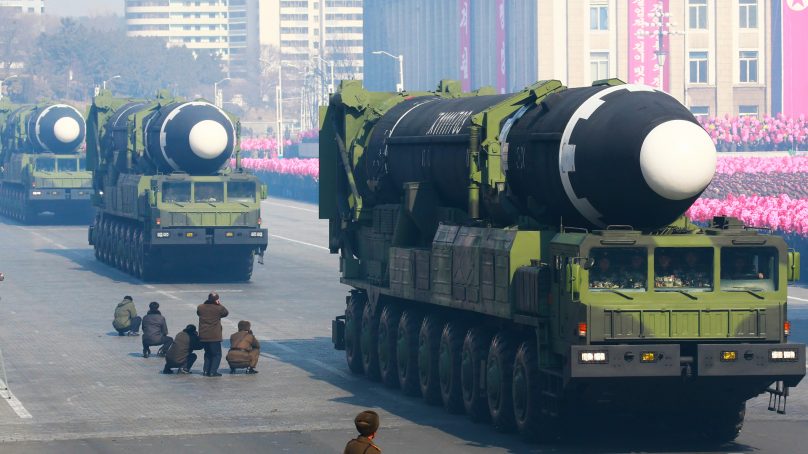 Last updated:
We are independent and we need help to keep the industry thriving. News is important during the COVID-19 Pandemic; it can be informative especially during the toughest times of all. For us, there is a need to speed up so we can inform and share what matters faster. You can help with the progress by donating to us.
Make a donation
The Japanese Coast Guard has made a statement that North Korea could have fired a ballistic missile.
The missile was fired on Thursday according to the Coast Guard. It will be the first ballistic firing from the dictatorship-run country within the past year.
A tweet published from the official Prime Ministers office of Japan reads that there was a possible launching of a missile.
"[North Korean missile] A possible ballistic missile was launched from North Korea. We will inform you as soon as a follow-up report is available."
【北朝鮮ミサイル】北朝鮮から弾道ミサイルの可能性があるものが発射されました。続報が入り次第、お知らせします。

— 首相官邸(災害・危機管理情報) (@Kantei_Saigai) March 24, 2021
It is believed that the projectile was unidentified, launching off the country's east coast into the sea.
Defence Ministry of Japan says the projectile did not fall within their territory.
"It may have been a ballistic missile. It has not fallen within Japanese territory and is not believed to have come down within Japan's exclusive economic zone," said a spokesperson from their defence ministry to the press.
Image: SUPPLIED
If you liked this publication, please consider donating to support thisquality being independent. Protect trustworthy news from official Government newswires and voices inside local communities. Invest in a range of interesting fields of storyful perspectives that matter.
Donate here