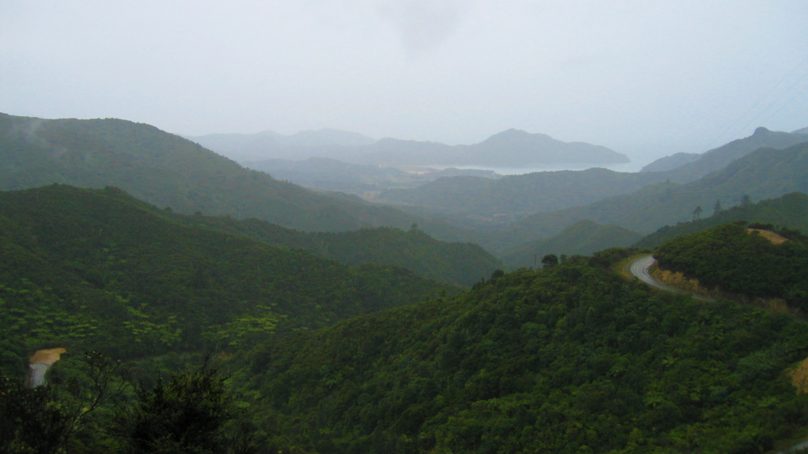 Last updated:
We are independent and we need help to keep the industry thriving. News is important during the COVID-19 Pandemic; it can be informative especially during the toughest times of all. For us, there is a need to speed up so we can inform and share what matters faster. You can help with the progress by donating to us.
Make a donation
An Aerial 1080 poison drop scheduled to happen in Kennedy Bay at the northeastern Coromandel Peninsula of New Zealand has been canned after a meeting with iwi, Waikato Regional Council and the Department of Conservation.
The meeting happened at Te Paea o Hauraki Marae, introduced by a Pōwhiri and later a kōrero about the risks of dropping the poison into the environment. Landowners, shareholders, residents and members of the Rōpū attended.
It consisted of letting locals have a say about hunting and trapping in the Harataunga without the dropping of residual poisons on Whenua.
Decisions were made not to do the drop and the Department of Conservation, including the Waikato Regional Council, made apologies after attempting to do another planned drop.
The Council had originally hoped for a scheduled drop last year but dropped the idea to continue due to COVID-19 restrictions. Announced on October 20, a march was organised by locals starting at their Thames offices in protest against poisons' dropping.
From the offices, the march continued down to Te Ara Hou Kennedy Bay Ltd, which was the company that had been given a $400,000 contact to conduct the drops across the northern peninsula.
The drop did not happen as a result.
As of recent in Australia, the Blue Mountains City Council put a stop to the use of 1080 poison for good. It encouraged New Zealand to do better for its environment.
Votes were made in favour that the organisation did not make use of poison pellets as part of its pest control techniques.
It encouraged other agencies to do the same.
Mayor Mark Greenhill said to press that there needed to be a system that dealt with pests in a 'vigorous and rigorous' but added that 1080 had led to a 'painful and cruel death'.
"We do need to control pests, we need to protect the wildlife, but in my opinion … 1080 poison is both cruel and indiscriminate," said Mayor Greenhill.
thisquality is set to release an exclusive ORIGINALS documentary that covers the buildup of days before New Zealand's biggest anti-1080 protest that happened at Wellington's Beehive on September 8, 2018.
The documentary features Trapper Lefur Dan who shows the buildup.
Image: SUPPLIED/Wikicomms
If you liked this publication, please consider donating to support thisquality being independent. Protect trustworthy news from official Government newswires and voices inside local communities. Invest in a range of interesting fields of storyful perspectives that matter.
Donate here