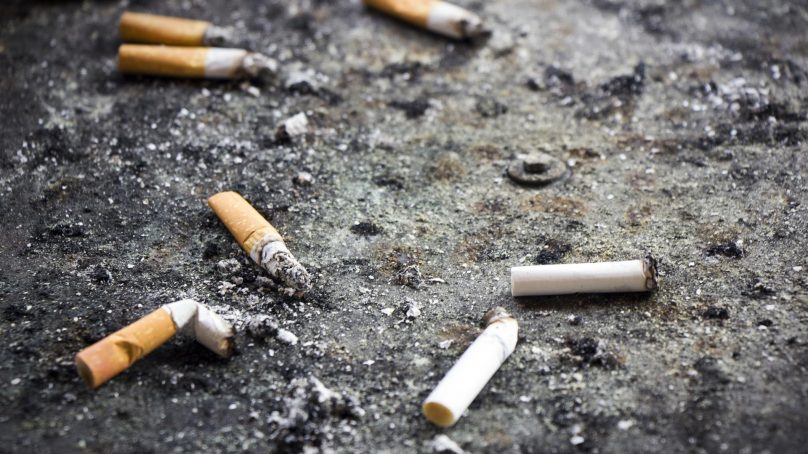 Last updated:
We are independent and we need help to keep the industry thriving. News is important during the COVID-19 Pandemic; it can be informative especially during the toughest times of all. For us, there is a need to speed up so we can inform and share what matters faster. You can help with the progress by donating to us.
Make a donation
To highlight the issue of cigarette butts in the seas, for National Sea Week of 2021, Sustainability Trust will be running 'street sweeps' throughout this week.
"Most people are aware that littering is bad for sea life, but cigarette butts still aren't counted as litter by many people, even though they're incredibly toxic and harmful," said Sustainability Trust Educator Caroline Arrowsmith.
Filters in cigarettes are made of a material called cellulose acetate, which is non-biodegradable plastic. It is harmful to the creates that live in our waters.
Far beyond plastic pollution, the damage is done when they are in our environment because they leak toxic chemicals. Some of the chemicals they leak include acetic acid, examine, arsenic and chromium. They can remain for as long as ten years.
The poisons the butts generate can poison and kill one fish from just a litre of water.
Soil health and germination are also affected which researchers found that the presence of cigarette butts reduce the rates of growth — reducing; the length of the stem of clover by 27% and root biomass by 57%. Grass germination is affected by 10% and length by 13%.
Around 4.5 trillion cigarette butts are littered every year, making them the most potent kind of pollution on the planet.
"There's no doubt that cigarette butt pollution is a big problem for our environment. Just one cigarette butt flicked away multiplied by the millions of people who do it, easily makes them the most commonly found form of pollution in our seas and on our streets," said Arrowsmith.
The 'street sweeps' event will happen from 12:30 pm to 1:30 pm on Wednesday, March 8 and Friday, March 12, 2021- sign up here.
Image: SUPPLIED
If you liked this publication, please consider donating to support thisquality being independent. Protect trustworthy news from official Government newswires and voices inside local communities. Invest in a range of interesting fields of storyful perspectives that matter.
Donate here