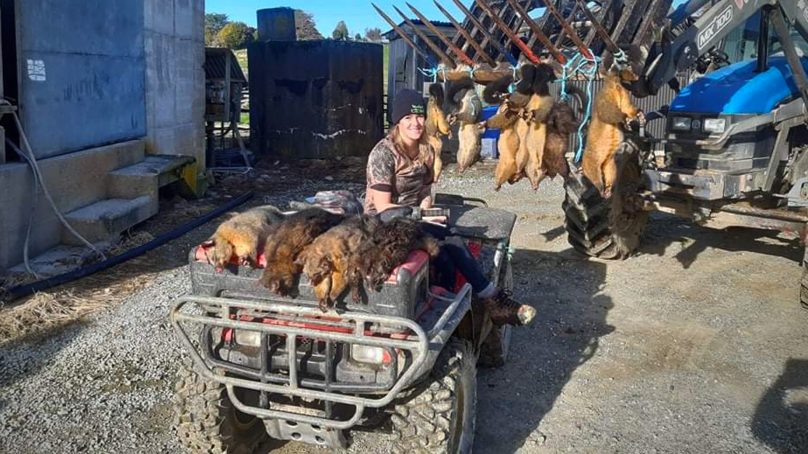 Last updated:
Learn our story about how we are independent and what is needed to keep thisquality operating. You might be able to donate to us so we can inform and share what matters faster.
Learn More
Marlborough Trapper Larrissa Mclean posted to social media photos of her early morning trapping session based in Motueka of New Zealand.
For the last ten years, she's been trapping Possums, and it is one of her favourite activities to do but encourages not to do it alone for safety purposes in most circumstances.
Despite the freezing fingers from cold blasts of winter bliss in the South Island, trapping still has a lot of interest for the future to come.
Source: CC/ Larrissa Mclean
"It's most definitely one of my favourite things to do..it's always good to be with someone safety-wise," Ms Mclean said.
"I have always done it with one other person or on my own."
"Someone always knows my trap line and where I am going to be before going out."
Source: CC/ Larrissa Mclean
What's been learned from the wild bush is that lure (bait) attracts more possums. They also use highways to travel on the ground, which is the best place to put a trap, so they run right into it.
In this instance, she'd caught twelve from thirty-two traps that were set up.
"In total, seventy-eight were laid out, but I had to fit this in between working on the farm so didn't set them all the night before," Ms Mclean said.
"There is another twenty that we need to find a new line for as well."
Source: CC/ Larrissa Mclean
Ms Mclean uses a machine process to pluck the fur off the possums that are trapped to later be sold.
"Normally, I like to hand pluck right after a kill, but these got sold as a whole body. They get machine plucked, and then the bodies are turned into dog tucker," Ms Mclean said.
"I don't mind this method as the whole animal is utilised, but it's less cash in the hand."
Source: CC/ Larrissa Mclean
The traps are reset by not just herself but also her partner, who occasionally takes his son and niece out into the bush to learn a great initiative.
"Trapping is a great skill to have especially teaching our young ones how the world works being outdoors, which does wonders for the soul," Ms Mclean said.
"It is probably what I enjoy most and the achievement that I've helped out my country in a more sustainable way than methods that the Government currently uses."
She adds that great things could be achieved if New Zealanders were given a chance to do more work in the trapping industry to revive it.
Image: SUPPLIED/Larrissa Mclean
Have time to spare? If you liked this publication, please learn our story to support thisquality. Fund trustworthy news coming from official Government newswires and local voices inside communities.
Contribute