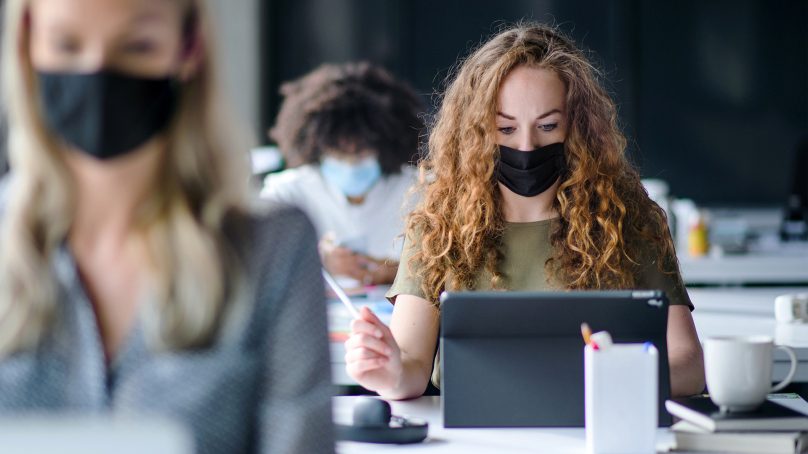 We are independent and we need help to keep the industry thriving. News is important during the COVID-19 Pandemic; it can be informative especially during the toughest times of all. For us, there is a need to speed up so we can inform and share what matters faster. You can help with the progress by donating to us.
Make a donation
An urgent call for action to transform New Zealand's creative sector into an economic engine will help with recovery following COVID-19 implications on the economy.
UP Education Group CEO Mark Rushworth says that unleashing the creative economy can give insights for industry leaders working within the creative sector to improve growth.
"The creative sector already adds $17.5 billion to our GDP and supports 131,000 jobs, but in many ways, the sector is still in its infancy, and the potential for growth in the creative economy is enormous," said Rushworth.
"To understand the potential of the sector, we just need to look at Finland – a country that is of similar size to New Zealand."
Finland was compared to growth as a world leader in interactive media. The sector is worth  €2.1 billion.
Comparing New Zealand's sector worth commits to only $143 million (€84 million) in the market.
"There is no reason New Zealand can't replicate Finland's success and grow not only our interactive media sector, but our entire creative sector, and in the process, grow and diversify our economy. But this won't happen on its own – we need to take action," said Rushworth.
"In the past, the Government has shown it is willing to invest and support economic development with programmes like the Provincial Growth Fund. As a first step, we should be looking to accelerate our existing film and television sector given the impact COVID-19 is having on film production internationally."
"We should also be supporting the growth of the animation and gaming sector, which has already doubled exports in the last two years, and rethink how we educate to support creativity and innovation."
Massive employment opportunities are available, and it has the growth potential, but a lack of job-ready graduates inflicts the sector's growth. Competition is moved offshore rather than accelerating it to stay with New Zealand's.
Yoobee Colleges CEO Ana Maria Rivera says to achieve this, and it means the education needs to have a 'gearing out' and provide young people with the skills.
"We need a digitally and creatively literate workforce, and that means addressing our relatively poor performance in STEM subjects and encouraging our children to embrace their creativity," said Ms Rivera.
"One key element of this is addressing how creative technology is taught in primary, intermediate and high schools. At the moment, only 400 of New Zealand's 3,500 teachers can teach digital skills in New Zealand."
"This is just part of the wider challenge we need to address. Aotearoa is blessed with a unique and large number of creative people with untapped skills and passion. Now's the time to commit to developing the infrastructure to unlock this potential."
Image: Shutterstock.com
If you liked this publication, please consider donating to support thisquality being independent. Protect trustworthy news from official Government newswires and voices inside local communities. Invest in a range of interesting fields of storyful perspectives that matter.
Donate here