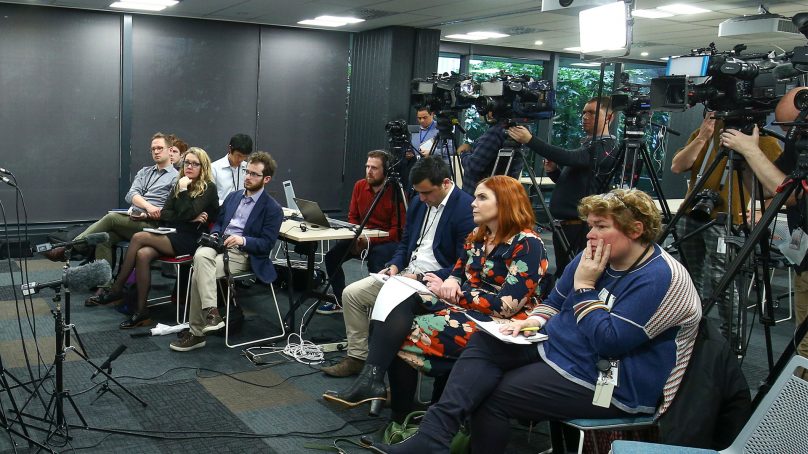 Last updated:
We are independent and we need help to keep the industry thriving. News is important during the COVID-19 Pandemic; it can be informative especially during the toughest times of all. For us, there is a need to speed up so we can inform and share what matters faster. You can help with the progress by donating to us.
Make a donation
Staff employed by the Government who work for the media should receive the COVID-19 Vaccination to ensure they add another layer of protection while doing their job.
Media are an active group of individuals who also work on the frontline, just like border workers. Those who receive Government funding should be encouraged to take the Vaccine.
Because they work daily on stories not just over the phone but in person to get the news out within reporting, Journalists are at the frontline being classed as essential workers.
Source: Ministry of Health [Government Newswire]
On February 20 of this year, the Vaccination campaign started after the Vials arrived early. A total of over 30,000 Border Workers have been vaccinated so far.
Journalists work with the Government in press briefings at the Beehive Thearterette and in close proximity with the Prime Minister, Jacinda Ardern.
Health officials Director-General of Health Dr Ashley Bloomfield and COVID-19 Response Minster Chris Hipkins are at high risk from the Journalists who attend the briefings. They could potentially spread COVID-19 if they were to contract it from a community outbreak.
The Beehive does have precautions in place, however, to limit the number of Journalists and cameramen when there is a higher Alert Level. Still, it has been forgotten that media who have received Government funding are essential workers.
They have an important role to play to ensure they are not spreading COVID-19 into the community, let-alone to our most important officials.
The PM said recently, according to the AM Show on March 1, that she will receive the jab during the middle of the year before public rollouts start, which has given some courage to others in taking it. She will do it on live tv to show that it is safe and effective.
Considering media companies; employers should look to encourage Vaccines to their staff as they are on the frontline of developments when they arise. Because Government pays them a split in COVID-19 relief, it is considered to be put to good use.
Image: SUPPLIED/Gettyimages
If you liked this publication, please consider donating to support thisquality being independent. Protect trustworthy news from official Government newswires and voices inside local communities. Invest in a range of interesting fields of storyful perspectives that matter.
Donate here