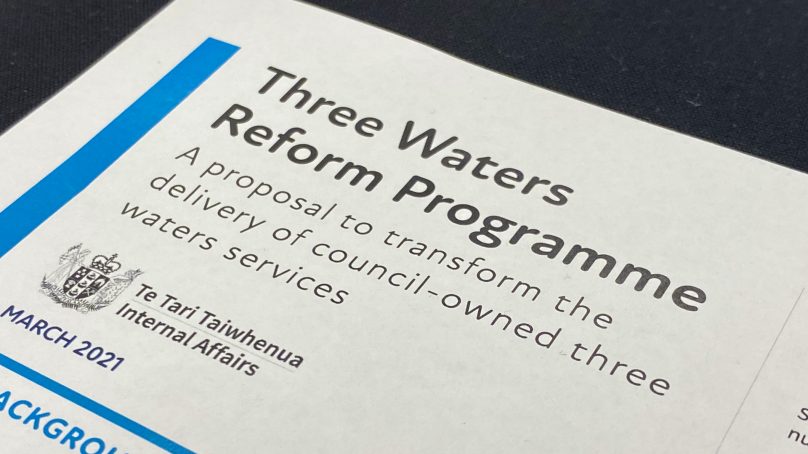 Last updated:
We are independent and we need help to keep the industry thriving. News is important during the COVID-19 Pandemic; it can be informative especially during the toughest times of all. For us, there is a need to speed up so we can inform and share what matters faster. You can help with the progress by donating to us.
Make a donation
This is a submission sent to thisquality, which was nominated for release.
OPINION: The New Zealand Government is wasting taxpayers' money by taking the water supply management and responsibilities off local councils.
A set up of a huge '3 waters entity' (Taumata Arowai) will put control of the water supply and wastewater reticulation in New Zealand to Government.
If we all agree to the new water entity, they will have the ability to regulate costs which means it will be more in rates for water. For example, residents living in Wellington will have to pay more for tap water than at present.
For Palmerston North and Hawkes Bay to fix their reticulation problems, they would just need to sign up to the entity and get a payout for the Government to take over.
This means infrastructure improvements from a $170b plus fund will be improved long-term over the next 30-40 years, not short-term. We need to have safe drinking water and it needs to be ours to manage and hold local councils to account for the last two decades of neglect.
It is clear as days that this is a big sell-out and a big problem for our Māori and iwi who have had to 'try and understand' what the Three Waters Reform really is.
Many locals have been spoken to about the programme, but they do not fully understand the new regulator's proposal.
This will become law when it is brought in during of-late in 2021.
The public has not been consulted even though meetings are publically available to go to. This is because mainstream media and newspapers do not want to promote it as part of the game to introduce it by law.
New Zealand's water should be our water and not sold off to China, nor should it be abused by the Government to take control of it.
Image: SUPPLIED
If you liked this publication, please consider donating to support thisquality being independent. Protect trustworthy news from official Government newswires and voices inside local communities. Invest in a range of interesting fields of storyful perspectives that matter.
Donate here