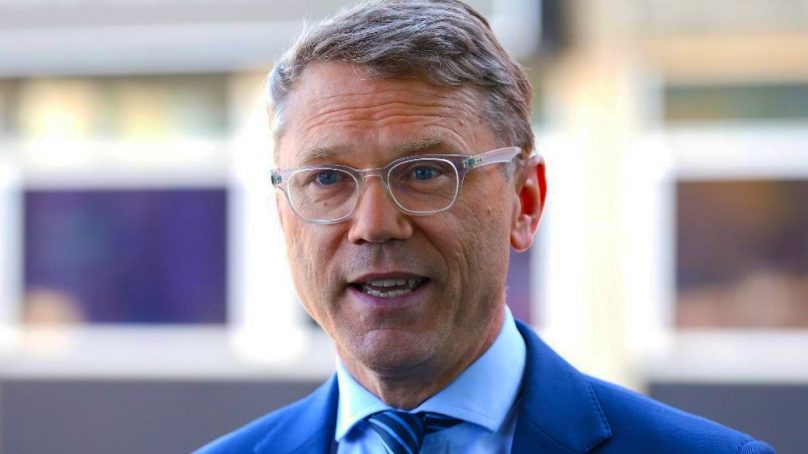 Last updated:
We are independent and we need help to keep the industry thriving. News is important during the COVID-19 Pandemic; it can be informative especially during the toughest times of all. For us, there is a need to speed up so we can inform and share what matters faster. You can help with the progress by donating to us.
Make a donation
National's Education spokesperson Paul Goldsmith says children are missing out on vital class time every time New Zealand goes into lockdown.
"With our educational achievement falling off the pace internationally already, we should be doing everything we can to avoid further lockdowns."
An assessment made by NZQA's University Entrance pass for 2020 would have 'fallen off' without free credits. It showed a considerable impact from commencing lockdowns.
NZQA's CE Grant Clinkim had been answering questions from this morning's annual review before the Education select committee. Around fifty percent of year 13 students achieved University Entrance within an average year.
"Handing out extra credit was the right thing to do at the time in recognising the pressures students faced in an unprecedented situation," said Mr Goldsmith.
"But we should not kid ourselves that there wasn't a huge impact on learning. Students, teachers, schools and parents worked hard through 2020 to make the best of a difficult situation, and in Auckland, they're doing it again now."
Mr Goldsmith says shutting schools and disrupting learning should only be a very last resort.
Image: Gettyimages
If you liked this publication, please consider donating to support thisquality being independent. Protect trustworthy news from official Government newswires and voices inside local communities. Invest in a range of interesting fields of storyful perspectives that matter.
Donate here