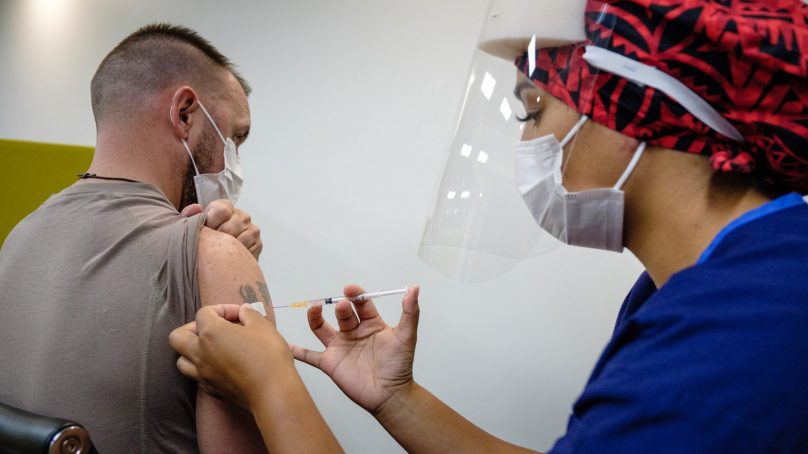 Last updated:
We are independent and we need help to keep the industry thriving. News is important during the COVID-19 Pandemic; it can be informative especially during the toughest times of all. For us, there is a need to speed up so we can inform and share what matters faster. You can help with the progress by donating to us.
Make a donation
On February 21, a small number of New Zealand Defence Force personnel received the COMIRNATY Vaccine (Pfizer/BioNTech COVID-19 Vaccines).
The vaccination means they will be further protected from the virus, while the biggest rollout of vaccinations in one campaign occurs for the first time in New Zealand's history.
Second doses will be given to them on March 14, a full 21 days later from the original jab. According to the consumer document, whoever takes the vaccine will not be protected against COVID-19 until at-least seven days after their second dose.
Source: CC/ Ministry of Health
The vaccine rollout ensures all border workers, Defence Force personnel and other Managed Isolation and Quarantine staff are vaccinated to protect them against COVID-19.
Prime Minister Jacinda Ardern announced on Wednesday evening that over 9,000 staff were already vaccinated; that is over half of all border workers who had received their first doses.
Source: CC/ Ministry of Health
On February 20, vaccinators were the first to receive the Vaccine.
25 Auckland-based vaccinators were part of a trial run, it kicked off the vaccination programme in New Zealand.
They will receive their second doses on March 13.
Image: SUPPLIED/Ministry of Health
If you liked this publication, please consider donating to support thisquality being independent. Protect trustworthy news from official Government newswires and voices inside local communities. Invest in a range of interesting fields of storyful perspectives that matter.
Donate here