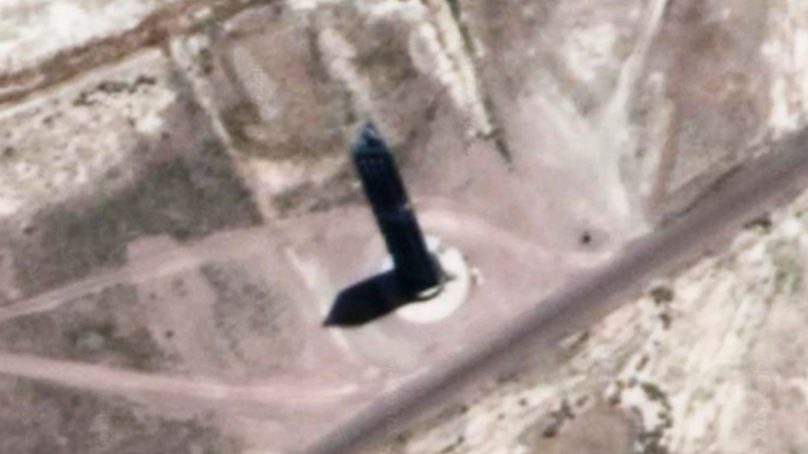 Last updated:
We are independent and we need help to keep the industry thriving. News is important during the COVID-19 Pandemic; it can be informative especially during the toughest times of all. For us, there is a need to speed up so we can inform and share what matters faster. You can help with the progress by donating to us.
Make a donation
A brand new discovery was made near Area 51 in Nevada, America.
The triangular-shaped monolith appears to look modern, lying on a circular foundation.
Measurements taken on the tower using maps gives an estimate of 330 feet tall.
First sightings date back to July 2010 of the strange tower.
To find the monolith put coordinates 37º14'44" N 115º49'22" W into Google Maps.
Critics say the structure appears to be used for monitoring classified flying aircraft or it is likely to be a type of communications tower.
Image: Google Maps
If you liked this publication, please consider donating to support thisquality being independent. Protect trustworthy news from official Government newswires and voices inside local communities. Invest in a range of interesting fields of storyful perspectives that matter.
Donate here