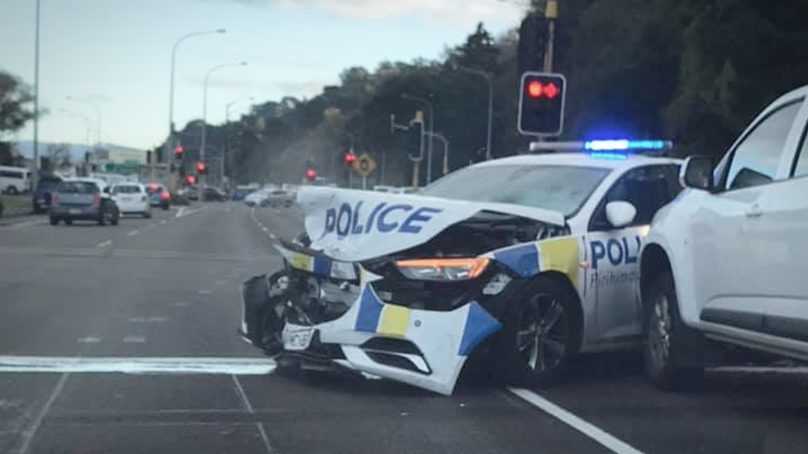 Last updated:
Learn our story about how we are independent and what is needed to keep thisquality operating. You might be able to donate to us so we can inform and share what matters faster.
Learn More
thisquality reports that a Police car was involved in a crash with another vehicle at the State Highway 2 and Melling Link intersection in Wellington on Wednesday afternoon.
The incident occurred at around 3.40pm where the Police car entered SH2 under lights and sirens from the Melling on-ramp and collided into a red SUV that pulled out in front of them.
After the collision, the Police car come to a rolling stop sustaining damage to its front end.
A spokesperson for Police says injuries were sustained as a result of the collision.
"There are reports of people being treated for minor injuries," they said to thisquality.
An eyewitness who wished to remain anonymous says to thisquality that they were at the scene when the incident occurred.
Source: CC/ Joaquin Prince
Traffic lights North and South were all red when it is believed that the person driving the SUV might not have heard or seen the sirens.
"Police entered the highway from the Melling on-ramp with lights and sirens," they said to thisquality.
"Cars heading North moved to the side, and the Police car accelerated heading North. A Red SUV pulled out in front of them at the intersection. There was an almighty crunch."
They reportedly witnessed seeing an officer get out from the driver side of the Police car to check on the driver in the SUV, later going back to help another officer get out from the front passenger seat.
"The driver of the red SUV was walking around clutching their chest and looking distraught."
Both lanes were closed for some time, thisquality understands.
*More information will be released when it becomes available.
Image: SUPPLIED/Joaquin Prince
Have time to spare? If you liked this publication, please learn our story to support thisquality. Fund trustworthy news coming from official Government newswires and local voices inside communities.
Contribute