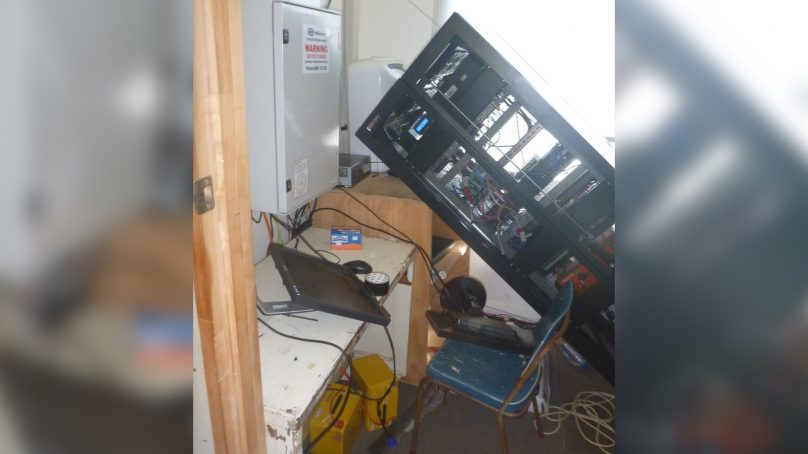 Last updated:
We are independent and we need help to keep the industry thriving. News is important during the COVID-19 Pandemic; it can be informative especially during the toughest times of all. For us, there is a need to speed up so we can inform and share what matters faster. You can help with the progress by donating to us.
Make a donation
Images taken by MetService show the damage done from two earthquakes inside a building on Raoul Island on March 5.
It started with a magnitude 7.1 shake near East Cape at 2:27 am, followed by a magnitude 7.4 quake near Raoul Island at around 6:40 am.
At around 8:30 am, a magnitude 8.1 earthquake also struck near Raoul Island within the northern Kermadec Islands.
Food rations were left displaced from the large magnitude of shakes.
Contracted GNS Science, MetService and the Department of Conservation own facilities on the Island, which monitor all sorts of details.
Following the Royal Navy vessel HMNZS Canterbury, which visited with small teams from all three contractors on Wednesday; they all carried out numerous tasks to fix infrastructure and do upgrades.
Image: SUPPLIED
If you liked this publication, please consider donating to support thisquality being independent. Protect trustworthy news from official Government newswires and voices inside local communities. Invest in a range of interesting fields of storyful perspectives that matter.
Donate here