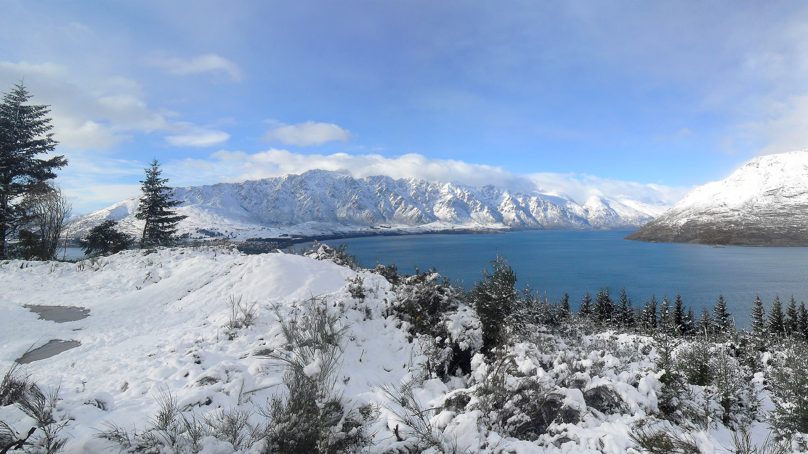 Last updated:
Learn our story about how we are independent and what is needed to keep thisquality operating. You might be able to donate to us so we can inform and share what matters faster.
Learn More
MetService forecasts that an abrupt midweek drop in temperatures is expected as Winter approaches.
Temperatures around the country are expected to drop abruptly after the weekend faced warm and wet conditions.
On Monday and part of Tuesday, highs are expected with a touch of warmer air coming from the northwest over New Zealand. Overnight, expected mid-to-highs will occur. Cold southerlies will spread atop of the South Island on Tuesday and over the North Island on Wednesday.
Heavy rain watches have been put in place for Tuesday and early Wednesday, including parts of the South Island, West Coast, Mount Taranaki and the Tararua Range.
Strong wind watches have been put in place for parts of Canterbury High Country, Marlborough, Wellington and the Wairarapa.
"The difference will be most notable in the South Island, with a few locations set to see around a ten-degree drop in temperature," said MetService meteorologist Alwyn Bakker.
"In particular, Christchurch is expected to reach 24C on Tuesday, just ahead of the change, but only 11C on Wednesday."
In the far North, daytime heats are expected to settle less dramatically; whilst overnight, Auckland will go from 16C on Tuesday night to a cool 8C on Wednesday night.
Southerly changes will bring snow to parts of the South Island with expected depths up to 600 metres in Southland, Dunedin and the Southern Lakes from Tuesday afternoon. During the night, depths will go up to 700 metres in Canterbury's High Country.
Image: SUPPLIED/Wikicomms [Suburb of Fernhill, Southland – taken on July 10, 2010]
Have time to spare? If you liked this publication, please learn our story to support thisquality. Fund trustworthy news coming from official Government newswires and local voices inside communities.
Contribute