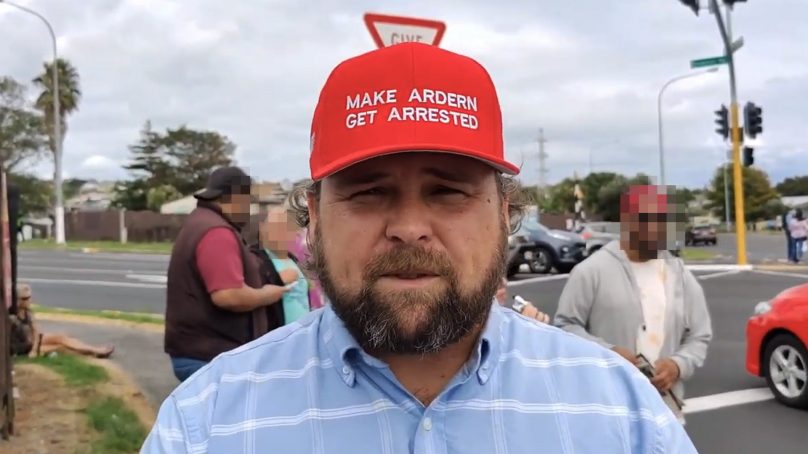 Last updated:
We are independent and we need help to keep the industry thriving. News is important during the COVID-19 Pandemic; it can be informative especially during the toughest times of all. For us, there is a need to speed up so we can inform and share what matters faster. You can help with the progress by donating to us.
Make a donation
Controversial figure Damien De Ment has quit, following comments made in a goodbye video posted to over five thousand deranged subscribers that there is no cure for stupid people in the bogus freedom movement.
For last year he's been 'bleeding' his savings account to try and convince people while wearing a red hat at protests that Prime Minister Jacinda Ardern would certainly go away, or get arrested over what he believes is the mishandling of COVID-19 lockdowns.
Lockdowns work and Contact Tracing is precisely effective in limiting the spread of the virus.
The biggest reason for quitting abruptly is that he's tired of stupid people.
"I am so tired of really stupid people. I am absolutely exhausted with morons," said De Ment.
Because not enough people donated to his cause in continuing, it was ascertained that spending lots of money and trying to convince people to donate is not going to get far with stupid people.
"I can't keep trying to waste my time, my families time and my money trying to convince stupid people," said De Ment.
"Sadly, there is no cure for stupid."
He has no plans to return to the bogus freedom movement that is full of Conspiracy Theorists who know nothing better than to abuse filmmaker Joe Trinder from Aotearoa Actual for documenting the protests.
Image: SUPPLIED/YouTube
If you liked this publication, please consider donating to support thisquality being independent. Protect trustworthy news from official Government newswires and voices inside local communities. Invest in a range of interesting fields of storyful perspectives that matter.
Donate here