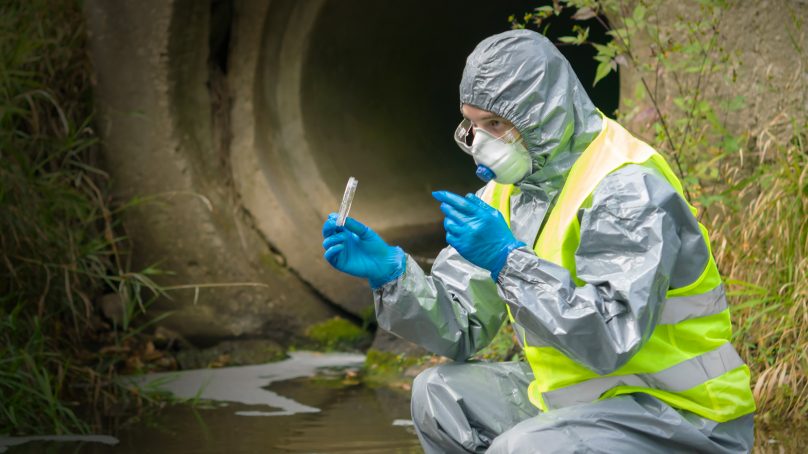 Last updated:
Learn our story about how we are independent and what is needed to keep thisquality operating. You might be able to donate to us so we can inform and share what matters faster.
Learn More
The Ministry of Health has released new wastewater sample results collected by ESR from the Wellington region this afternoon.
New samples were collected from Moa Point, Porirua, Hutt Valley and Karori. Two earlier samples that returned weak positive results were taken from Moa Point.
The new samples from Moa Point and hurt Valley did not indicate any virus fragments on May 15, 16 and 17.
It was reported that weak positive results were detected in samples from Porirua and Karori on May 16 — however, on May 15 and 17, negative results were returned.
More samples were collected on Tuesday, May 18, are expected to return results that will be released to the public in another update on Thursday.
Risk assessments advise that there is no danger of infection from the virus being in wastewater.
"The Ministry's current assessment remains that the weak positive results are likely due to recently recovered cases continuing to shed the virus," said a Ministry spokesperson to thisquality.
Source: CC/ Sam Hudson [Wgtn]
Anyone who does develop symptoms as a precautionary approach is asked to get tested to rule out any undetected Covid-19 infection.
Visitors in the Wellington region are advised to get tested by calling Healthline and requesting one at 0800 358 5453. Alternatively, they can contact their doctor or visit a testing station to get a test.
"Any cases of COVID-19 need to be detected quickly in order to stop the virus spreading in our communities," the spokesperson said.
"Everyone in New Zealand should also continue to use the NZ COVID Tracer app with Bluetooth turned on to keep a record of their movements so they can be recalled quickly if needed by contact tracers."
"Also, please keep up the hygiene measures that are critical to stopping the spread of the virus – wear a face covering on public transport, wash your hands, and cough or sneeze into your elbow.  "
Image: SUPPLIED/123rf
Have time to spare? If you liked this publication, please learn our story to support thisquality. Fund trustworthy news coming from official Government newswires and local voices inside communities.
Contribute