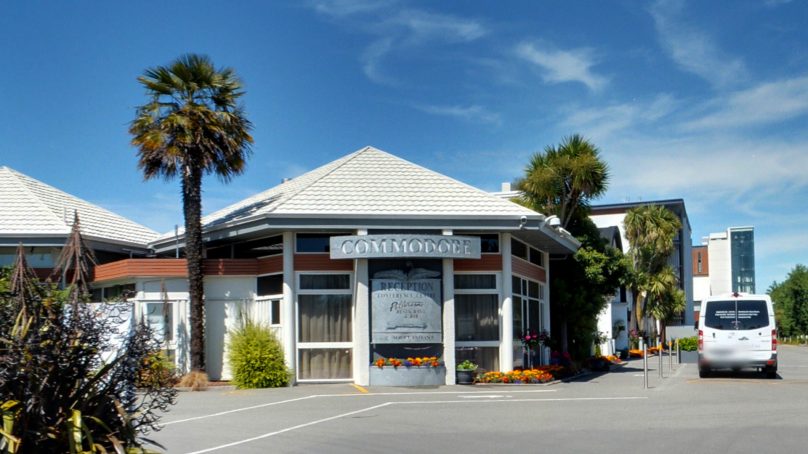 Last updated:
Learn our story about how we are independent and what is needed to keep thisquality operating. You might be able to donate to us so we can inform and share what matters faster.
Learn More
A woman staying in Christchurch's Managed Isolation Facility (Commodore Hotel) is planning to go on a 'hunger strike' in protest for refusing COVID-19 tests, which would originally let her leave early after the mandatory 14 day period if she did take them.
The woman, Priszallia Hawkins, reportedly has to stay until she takes a test and receives a negative result, but it has been 18 days since arriving at the facility without one. Guy Davies, a second traveller with Hawkins, will also be staying in for longer after refusing the test.
Managed Isolation requirements indicate that people must take a day 12 COVID-19 test; otherwise, they will be compelled to stay in isolation or quarantine until they meet low-risk factors of up to 28 days even if they show no signs of having the virus or illness.
Hawkins believes that her rights were violated, that being in 'detention' for 18 days was against her will.
"I have been in detention and isolation for 18 days now against my will. I am protesting that my rights have been breached, and this is unacceptable in a so-called free and democratic society," a statement read.
The factors are implemented by law to prevent the virus from spreading into New Zealand's wider community if someone was to be released.
In a YouTube video interview, she added that she'd received a notice regarding her responsibilities. If she steps outside of the room, she gets arrested for breaking the COVID-19 Response Act laws.
"I have advised them that I am going to challenge that," said Hawkins.
Without confirmation that someone is either negative or positive, it means they have to stay in for longer which foots an immense bill for taxpayers.
Each person who refuses to have a test is offered one each day up to a maximum of 28 days, and if that person takes it and returns a negative result, they will be allowed to leave early.
Image: Google Maps
Have time to spare? If you liked this publication, please learn our story to support thisquality. Fund trustworthy news coming from official Government newswires and local voices inside communities.
Contribute